My Blog
Posts for tag: gum disease
By University Suburban Dental Group
September 15, 2019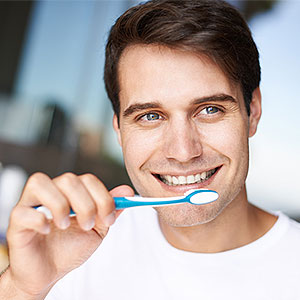 Here's an alarming statistic: Nearly half of adults over 30—and 70% over 65—are affected by periodontal (gum) disease. It's sobering because if not caught and treated early, gum disease can lead to not only tooth loss but also an increased risk of heart attack or stroke.
Gum disease most often begins with dental plaque, a thin film of bacteria and food particles that builds up on tooth surfaces mainly from poor oral hygiene. Undisturbed plaque can become a breeding ground for bacteria that cause gum infections.
Daily brushing and flossing can remove most of this plaque buildup, but you also need to get professional dental cleanings at least twice a year. This is because any plaque you missed brushing and flossing can interact with saliva and harden into calculus or tartar. This hardened plaque can't be dislodged through brushing and flossing alone, but requires special instruments used by dental professionals to remove it.
You should also be aware of other risk factors you may have that increase your chances of gum disease and take action to minimize them. For instance, you may have a higher genetic propensity toward gum disease. If so, you'll need to be extra-vigilant with personal hygiene and watch for any signs of disease.
Tobacco use, especially smoking, can double your chances of gum disease as well as make it difficult to notice any signs of disease because your gums will not bleed or swell. Quitting the habit can vastly improve your odds of avoiding an infection. Your disease risk could also be high if you have a diet heavy in sugar, which feeds bacteria. Avoiding sugary foods and eating a more dental-friendly diet can lower your disease risk.
Oral hygiene and managing any other risk factors can greatly reduce your risk for gum disease, but it won't eliminate it entirely. So, be sure you seek professional dental care at the first signs of swollen, reddened or bleeding gums. The sooner you undergo treatment for a possible gum infection, the better your chances of avoiding extensive damage to your teeth, gums and supporting bone.
The risk for gum disease goes up as we get older. But by following good hygiene and lifestyle practices, you can put yourself on the healthier side of the statistics.
If you would like more information on gum disease care and treatment, please contact us or schedule an appointment for a consultation. You can also learn more about this topic by reading the Dear Doctor magazine article "How Gum Disease Gets Started."
By University Suburban Dental Group
August 16, 2019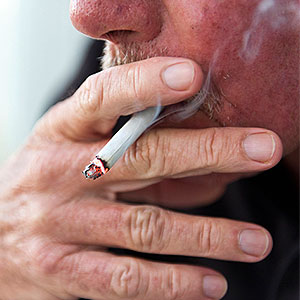 Although periodontal (gum) disease starts with the gums, the teeth may ultimately suffer. An infection can damage the gum attachment and supporting bone to the point that an affected tooth could be lost.
The main cause for gum disease is dental plaque, a bacterial biofilm that accumulates on teeth due to ineffective oral hygiene. But there can be other contributing factors that make you more susceptible to an infection. Smoking tobacco is one of the most harmful as more than half of smokers develop gum disease at some point in their life. If you're a heavy smoker, you have double the risk of gum disease than a non-smoker.
There are several reasons why smoking increases the risk of gum disease. For one, smoking reduces the body's production of antibodies. This diminishes the body's ability to fight oral infections and aid healing. As a smoker, your body can't respond adequately enough to the rapid spread of a gum infection.
Another reason for the increased risk with smoking are the chemicals in tobacco that damage the connectivity of gum tissues to teeth that keep them anchored in place. The heavier the smoking habit, the worse this particular damage is to the gums. This can accelerate the disease and make it more likely you'll lose affected teeth.
Smoking can also interfere with getting a prompt diagnosis of gum disease because the nicotine in tobacco reduces the blood supply to the gums. Usually a person with an infection may first notice their gums are reddened or swollen, and bleed easily. Smoking, however, can give a false impression of health because it prevents the infected gum tissues from becoming swollen and are less likely to bleed. As a result, you may learn you have the disease much later rather than sooner, allowing the infection to inflict more damage.
There are ways to reduce your disease risk if you smoke. The top way: Kick the smoking habit. With time, the effects of smoking on your mouth and body will diminish, and you'll be better able to fight infection.
You should also practice daily brushing and flossing to keep plaque at bay, followed by regular dental cleanings to remove hard to reach plaque and calculus (tartar) deposits. You should also see your dentist at the first sign of trouble with your gums.
If you would like more information on the prevention and treatment of gum disease, please contact us or schedule an appointment for a consultation. You can also learn more about this topic by reading the Dear Doctor magazine article "Smoking and Gum Disease."
By University Suburban Dental Group
November 20, 2017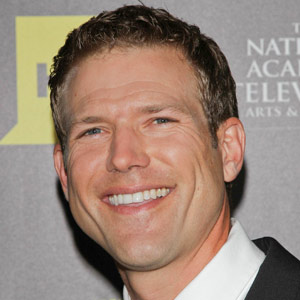 Are bleeding gums something you should be concerned about? Dear Doctor magazine recently posed that question to Dr. Travis Stork, an emergency room physician and host of the syndicated TV show The Doctors. He answered with two questions of his own: "If you started bleeding from your eyeball, would you seek medical attention?" Needless to say, most everyone would. "So," he asked, "why is it that when we bleed all the time when we floss that we think it's no big deal?" As it turns out, that's an excellent question — and one that's often misunderstood.
First of all, let's clarify what we mean by "bleeding all the time." As many as 90 percent of people occasionally experience bleeding gums when they clean their teeth — particularly if they don't do it often, or are just starting a flossing routine. But if your gums bleed regularly when you brush or floss, it almost certainly means there's a problem. Many think bleeding gums is a sign they are brushing too hard; this is possible, but unlikely. It's much more probable that irritated and bleeding gums are a sign of periodontal (gum) disease.
How common is this malady? According to the U.S. Centers for Disease Control, nearly half of all  Americans over age 30 have mild, moderate or severe gum disease — and that number increases to 70.1 percent for those over 65! Periodontal disease can occur when a bacteria-rich biofilm in the mouth (also called plaque) is allowed to build up on tooth and gum surfaces. Plaque causes the gums to become inflamed, as the immune system responds to the bacteria. Eventually, this can cause gum tissue to pull away from the teeth, forming bacteria-filled "pockets" under the gum surface. If left untreated, it can lead to more serious infection, and even tooth loss.
What should you do if your gums bleed regularly when brushing or flossing? The first step is to come in for a thorough examination. In combination with a regular oral exam (and possibly x-rays or other diagnostic tests), a simple (and painless) instrument called a periodontal probe can be used to determine how far any periodontal disease may have progressed. Armed with this information, we can determine the most effective way to fight the battle against gum disease.
Above all, don't wait too long to come in for an exam! As Dr. Stork notes, bleeding gums are "a sign that things aren't quite right." Â If you would like more information about bleeding gums, please contact us or schedule an appointment. You can read more in the Dear Doctor magazine article "Bleeding Gums." You can read the entire interview with Dr. Travis Stork in Dear Doctor magazine.